A Life in Eight Parts
I wish I could tell you I've been a world traveler, scaled Mt. Everest, and biked across Canada. In truth, the closest I've gotten to these pastimes is to visit Paris on May Day, when it was closed, weekended in the Poconos at a time when an abscessed tooth kept in my cabin for 48 hours, and read the novel The Shipping News, about a weird guy who settled in Nova Scotia.
What I've been for more than seven decades is a daughter, student, teacher, psychologist, author, wife and mother, grandmother, and author again. To me, each of these personas constitutes different lives, as if the parts are greater than the whole.
My daughter life cast me as a 50's cohort. My most vivid memory of that time has me heading to the bomb shelter in the basement of the Bryant Elementary School in West Philadelphia, in fear of the nuclear bomb the Russians were about to drop on the neighborhood, destroying all in its path. Luckily, I had a canvas bag storing a pillow, blanket and a few cans of Campbell's soup by which to begin my new life, without a home or parents, when I emerged from the shelter after the blast. Even then, I wondered where I was going to get a can opener.
My student life, at West Chester State and Temple University, turned me into a teacher at a state mental institution for children, a high school guidance counselor, a psychologist, and eventually a college professor.  One of my first classes in 1968, at Community College of Philadelphia, was filled with young, good-looking Philadelphia police officers.  I remember gazing around the classroom and saying to myself, "There is a God after all". A friend once asked me why I am a teacher, an undervalued commodity in our society.  I replied, "Because I know a lot."  What I meant by this is that I have been an avid student my entire life, having immersed myself in psychology, literature, poetry, history, philosophy, religion, anthropology, and a tad of science.   What good would it do me to hoard the knowledge I gained from endless hours of reading and studying?   It would be like a wealthy person sitting home alone counting his or her money and refusing to share it with others.   No benefit could come from such a withholding life.  Teaching also guaranteed me a captive audience.  For better or worse, my students are required to listen to me. I don't have many friends who over dinner want to hear my interpretation of a Carl Sandburg poem about death. As a psychology professor, I was unhappy with the quality of psychology textbooks that crossed my desk, finding them boring and lacking in creativity.  As a result, I outlined an idea for Psychology: A Biographical Approach, an introductory psychology text built on a psychobiographical theme – incorporating the lives of Charles Darwin, Mary Shelly, Earnest Hemingway and others in the narrative – and mailed it cold to three publishers.   McGraw-Hill Publishing Company published the book in 1978.  Thus, I became a professional writer, which means I got paid to put words on paper.   Subsequently, I wrote three textbooks for Prentice Hall.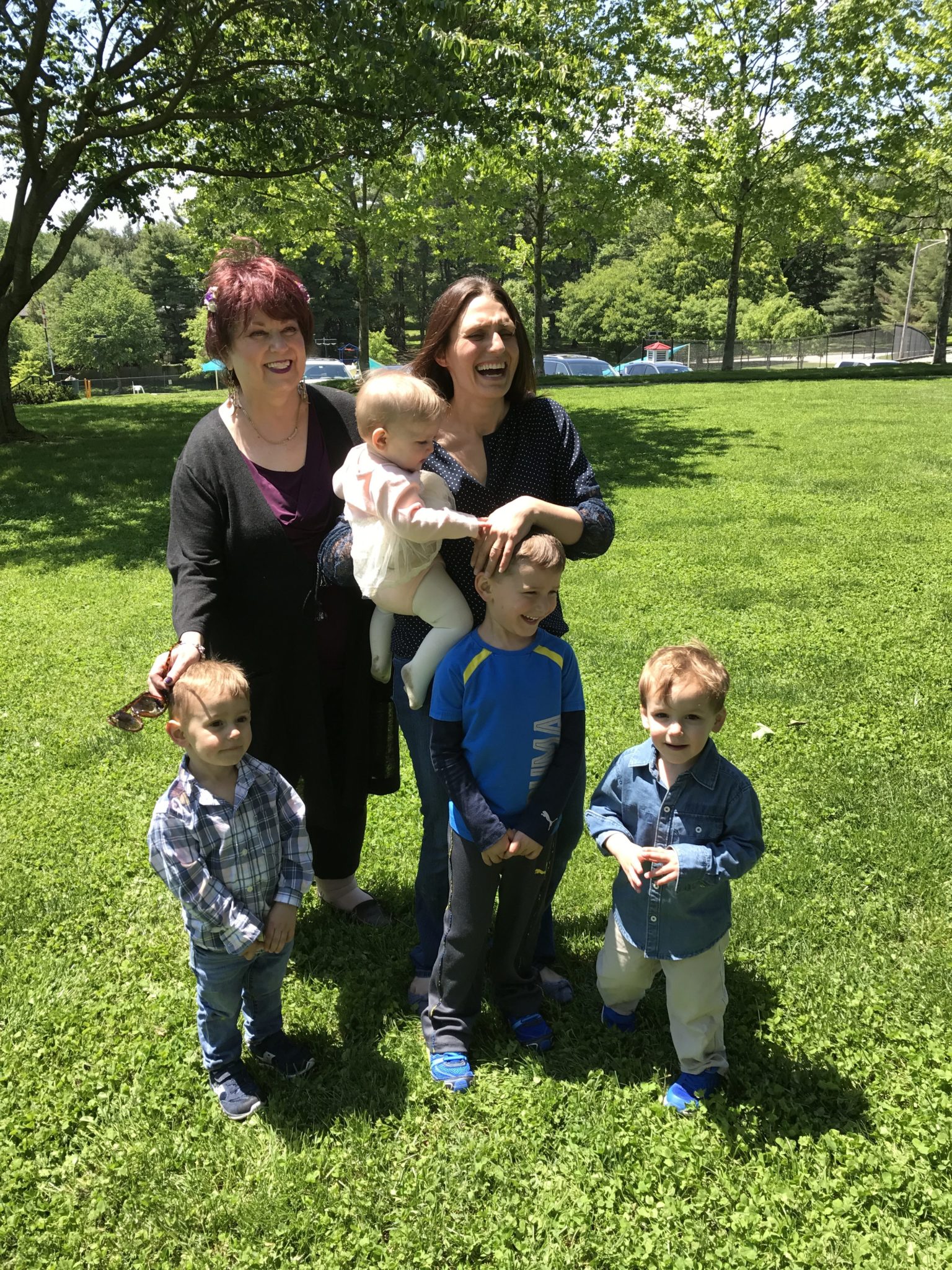 Nearing 40, I got married and had a baby, thus beginning my next existence.   I called the kid my happiness ticket into middle age, which turned out to be true.  In preparation for the baby, I bought Rachael Carson's A Sense of Wonder and fantasized about the long walks in the park my child and I would share.  My youngster and I would go on weekend outings: to the zoo, the circus, and amusement parks.  Truth be told, I hate the woods and never once hiked about looking at trees before I became a parent.  Acrobatics bore me, and I don't  approve of elephants prancing around for my amusement.   I once went to an amusement park as a kid and never had the desire to return.  And a stroll around a zoo seems to be no more than a walk in the woods accompanied by lions and tigers.  After my son was born I had to face that I could not be the kind of mother I imagined.  Like it or not, my offspring was going to have to deal with the authentic me, a mother whose primary interests have always been her work, movies, dining out with friends, drinking coffee, and reading late into the night.  Recently I asked my son if I had been a good mother.  He responded, "I'm not in jail, am I?"  A low bar to be sure. While raising my son, I continued writing for pleasure. For pleasure, I wrote my first novel, The Murder Class, the story of a psychology professor threatened by one of her students.  I followed this with a trade parenting book, Your Kids, Their Lives:  A Parent's Guide to Raising Happy, Competent, Caring Children.   Advice from the book has been featured in Woman's Day and Family Circle magazines. My favorite piece was for Dog Fancy, about an ancient Beagle I found one cold night in downtown Philadelphia, took home, and cared for until her death four months later. Sophia was just one of the many dogs and cats I have taken in and nurtured for the past fifty years.
Tennyson has written, "We shall not cease our exploration.  But the end of our exploring will be to arrive where we started and know the place for the first time."   The kid is grown and married and has made me the besotted grandmother of three sons and a daughter.  Semi-retired from teaching, my existence as a writer continues.  Turning to fiction again, Invisible Loyalties was published in 2006.  Next comes The Girls Of '54 and Term Paper: A Teacher Reflects on a Lifetime of Learning.

Do my future plans include traveling the world, climbing Mt. Everest and bicycling across Canada?  Not a chance.   I'll do what I've done for eons: Read late into the night, drink coffee,  care for animals, and hopefully write a few more books.