LEAVE OUT THE TRAGIC PARTS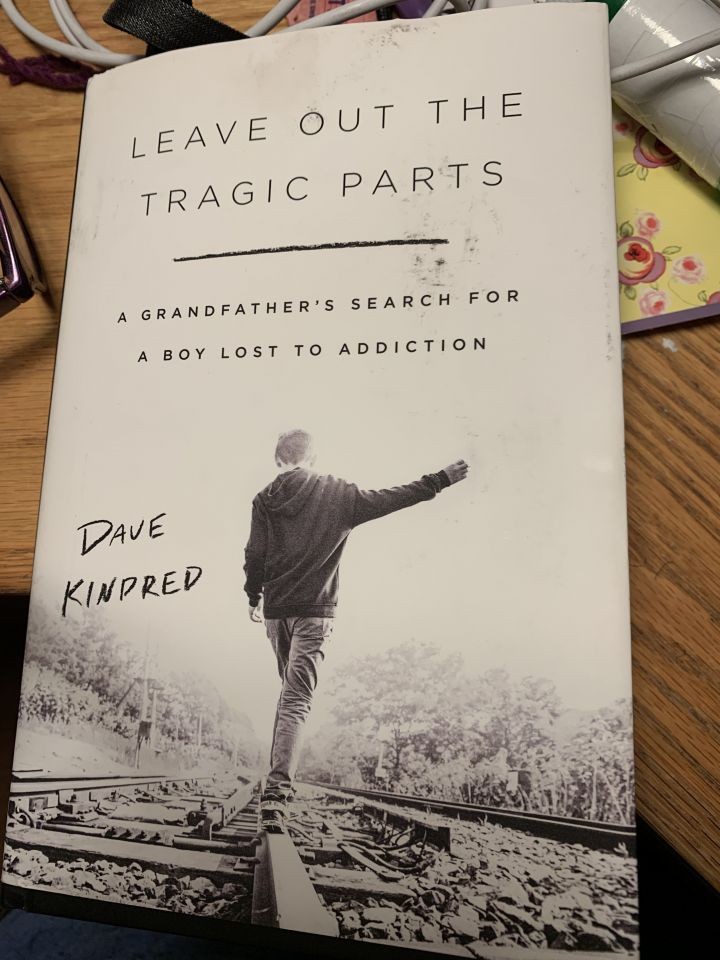 A few nights ago, I cried over sportswriter Dave Kindred's account of his grandson Jared's short and tragic life. Dave admits to not being available to his only child, Jeff. "I was a newspaper reporter and columnist," he writes of the years when Jeff was growing up, "home only when I couldn't find a story, always writing or thinking about writing, absent in every room when present." He had been twenty-two when Jeff was born, "a kid myself," he recalls. "Me, a father? That wasn't on my list of ambitions…"
The love Dave couldn't give to his son, he gave to Jared and his fraternal twin Jacob. He saw their birth as a second chance at fatherhood. "Maybe I could get life right as a grandfather," he said. He imagined the twins living close to him, playing ball, reading Shakespeare, going to rock concerts, falling in love. He would see them fall and rise.

But Dave wasn't the twins' father; they had a father; and not a particularly good one. Divorced from their mother, Jeff separated the twins when they were eleven, just as they hit pubescence and were about to enter the always turbulent teenage years, when stability and parental monitoring is essential. Jared was sent to live with his mother, who moved about during his adolescence, necessitating him to go back and forth in his high school years between his parents and grandparents homes. Jeff had remarried by then and had two more children. The twins were not welcome in his house. According to Jacob, upon high school graduation, Jeff told his boys to get their stuff and move on. "Join the Marines," he advised.

Jared did not join the Marines or go to his grandparents, who would surely have taken him in. Instead, he joined a circle of "travelin' kids,' lost souls who walked, hitchhiked and road freight trains across American, living hand to mouth, panhandling, drinking, partying, and doing drugs. He died eight years later of alcoholism.

As a heartbroken grandfather, Dave suffered deeply after the loss of the beloved stranger who was his grandson and he asked "what I might have done to hold him close and, before him, to hold my son close. I asked, what if I'd done this, what if I'd said that, a thousand what-ifs, all with unknowable answers."
Comments
No comments made yet. Be the first to submit a comment
By accepting you will be accessing a service provided by a third-party external to https://malindajomuzi.com/